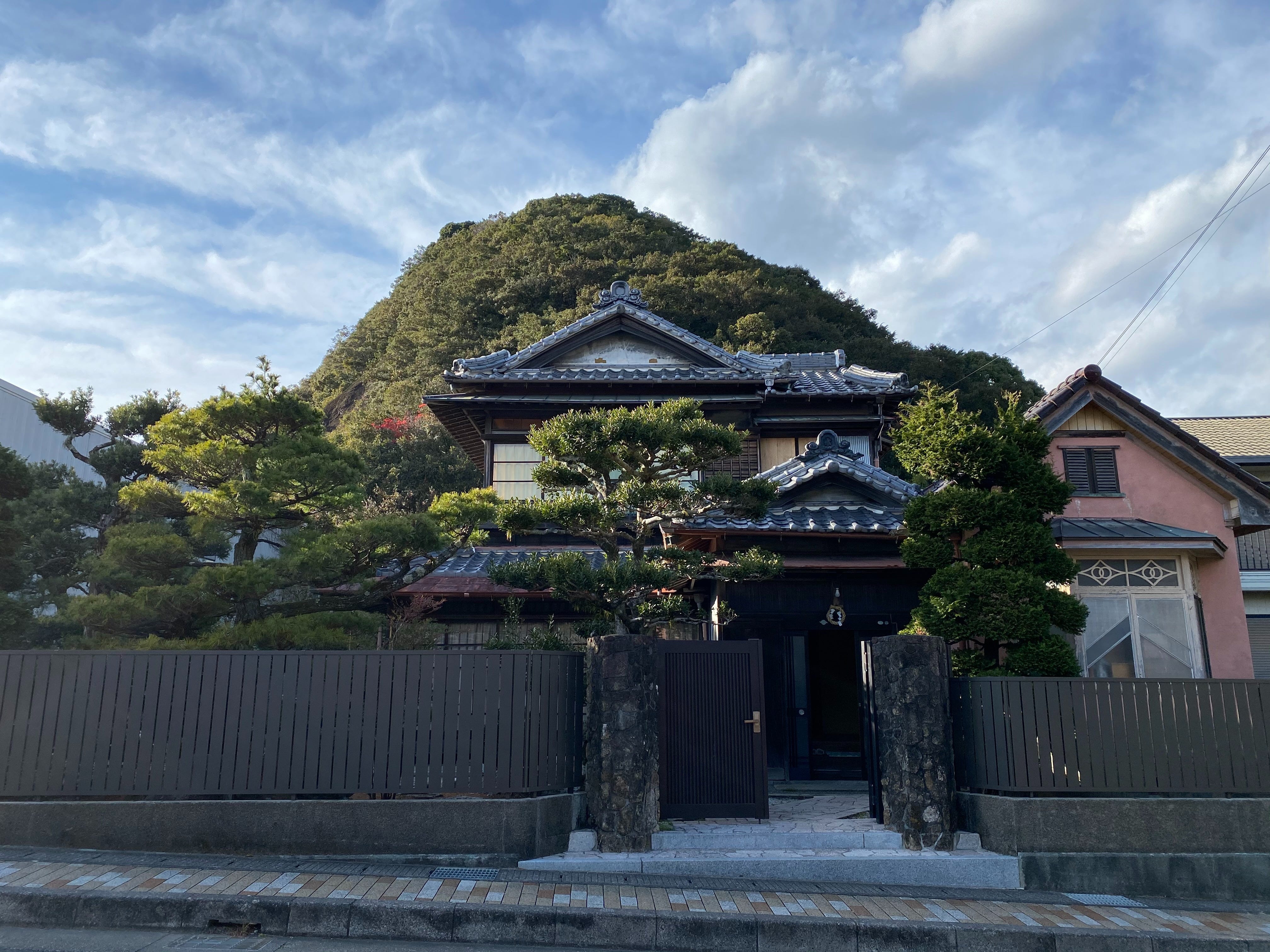 Stay your "home",
Abuden in Kumano
Looking for somewhere you can totally get relaxed during your busy trip?
Here is the best answer.
Abuden is the best homestay-style guesthouse in Kumano for women and families.
Staying in Abuden is much like visiting friend's house rather than staying in hostels.
Visit your friend "Yuko", the owner, who lives in this 90 year-old traditional house.
Once you relax yourself, and then you can come into contact with the "real life" in Kumano through homestay in Abuden.
Perfect location
-Convenient but Quiet-
10 minutes walk to JR Kumanoshi station
5 minutes walk to the coast Shichirimihama
5 minutes walk to Kumano Kodo (Matsumoto toge pass) old trail
15 minutes walk to Onigajo and Hananoiwaya shrine (the world heritage sites)
5 minutes walk to Lawson store, 15 minutes walk to Aeon supermarket
Google Maps のコンテンツは現在の Cookie 設定では表示されません。"コンテンツを見る"を選択し、Google Maps の Cookie 設定に同意すると閲覧できます。詳細は Google Maps のプライバシーポリシーをご確認ください。Cookie の利用は、Cookie 設定からいつでも変更できます.
コンテンツを見る
Make yourself comfortable
Even though the area is full of famous world heritage sights, you can also choose to get relaxed by staying in the guest room with lots of sunshine or choose just to stroll a bit around the Kinomoto area. Old narrow streets will bring you back to the old days. Let's get in touch with the "real" local life.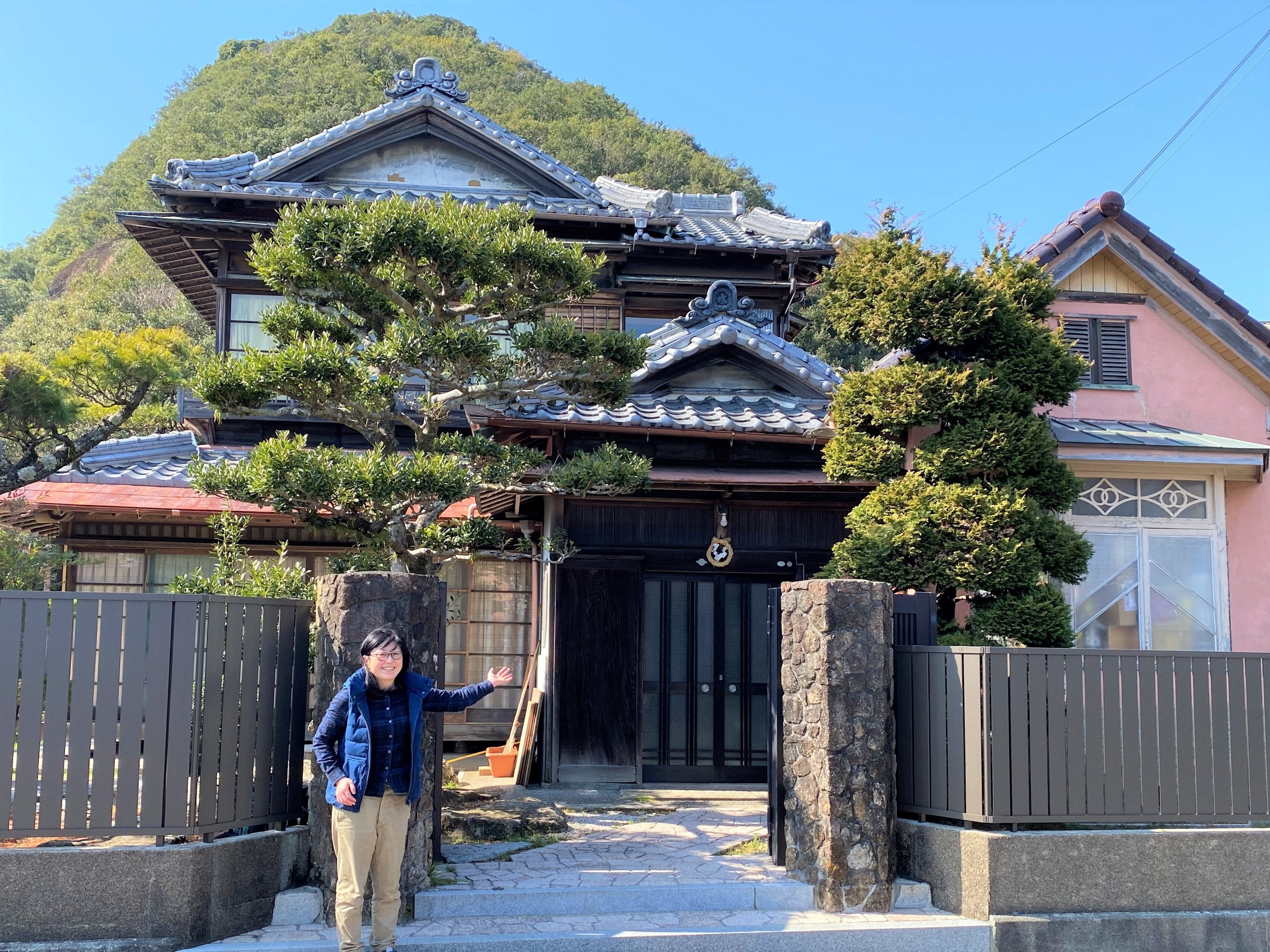 Walking down the street to the seafront, enjoying fresh juice of oranges from backyard, shopping at local shops and cooking with the owner for a dinner or BBQ at the backyard, visiting small local Izakaya pubs for a drink, and then drifting off to sleep in traditional Tatami room with Futon mattress.
Every experience can be a special moment in your trip.
Stay longer, pay less
Abuden hosts only women and families staying more than 2 nights. There is a special offer for staying more than 5 nights. Please refer to below.

A Tatami room with air conditioner at the second floor is only for the guests and the first floor is common space with the owner.
*no smoking in any rooms.

Provided: Towels, wi-fi
Not provided: Pajamas, tooth brush and paste
<< 1 to 2 people>>
10,000 JPY per person for 2 nights (No meal)

Free of charge for the children under 5 years old.
<<Study Stay>>
Special offer for researchers and other study project teams.
3,000 JPY/person/night
(No meal, minimum 5 nights)
Please feel free to contact us.
<<Long Stay>>
5 nights: 5% OFF
6 to 10 nights: 15% OFF
11 nights and longer up to one month: 30%
<<Special Experiences for kids>>
There are several activity programs especially for kids and the family by "irokuma kids" which is run by the owner Yuko.
See their website as below. (https://irokumakids.com/)

Original day activity can be planned by the owner Yuko especially for the guests, please feel free to talk to the owner.
All the programs can be offered in English, Chinese, or Japanese.
Fisherman's Experience - Traditional way of fishing with fixed net. Ride on the fishermen's boat early in the morning and join their work. This is the REAL experience of the local culture. *Breakfast included.
Nagashi Somen (Somen Noodle Water Slider) - This is how the Japanese enjoy (play! actually) outdoor lunch in Summer! Who said "Don't play with food."? After all, seeing is believing.
Learn To Fish AYU - Ayu or sweetfish, living only in the clear rivers. They secure their own territories in the river and chase the one brakes into the territory. Learn the special fishing methods that exploit their habits from the expart!
Kumano Kodo Trail - Kumano Kodo is the network of old trails which have leaded the pilgrims to Grand Shrines in Kumano where the center of Shintoism for more than 1000 years. Let's take advantage of location; Abuden is only 5 minutes walk to the entrance.
Bamboo Bow & Arrow - Make your own bow and arrow from Bamboo. This simple "toy" is more than fun you imagine!
Sunrise Yoga - Bask in the sunshine rising from the ocean. Find your favorate space at the world heritage site Onigajo (鬼ヶ城) and take a Yoga lesson.
Please check availability from following link.